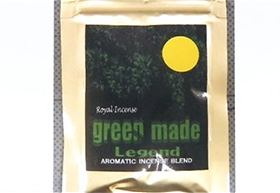 "Green Made Legend".
Most of people have never heard of that name.
Two people died within past three months in Japan.
It is a herb which dies if you breathe it.
It is called "Danger herb" or "illegal herb" in Japan.
I feel that it is not a herb
It is poison.
It is not a drug by the present law.
It is something like a medicine of the impermissibility.
The reason why that should not be sold, it is because it is not permitted.
Something is strange.
You die if you breathe it, but it is not a drug.
I can say only crazy.
It should revise a law again.
Can politicians not expect such a thing?
Stupid politicians.