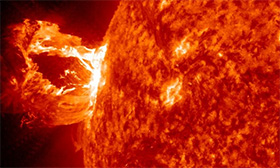 It is a splendid achievement.
North Korea announced that a North Korean 17-year-old astronaut landed at the sun.
It is a splendid memorable day.
However,
I can only say liar.
Can you find the others to say?
It seemed to take 36 hours to land at the sun.
The astronaut already went back to North Korea.
He is welcomed as a hero in North Korea.