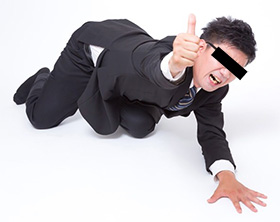 You want to succeed.
You want to become the winner in life.
Anyone thinks so.
However, most people cannot do it.
You are just employed by somebody and ever.
Why is it?
There were the reasons that you do not make actions.
You make an excuse.
You always worry something.
You are used to giving it up.
You have no will to learn.
You have too much to do.
You stop it immediately.
You do not try to effort.
You depend on the person too much.
You do not want to disgrace yourself.
Can you look at you?
There will be the experience mentioned above in anyone.
However, as taking action in that, there is a succeeding person.
You understand your present conditions and must choose to advance step by step.
Let's take action, how about?