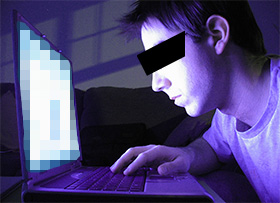 The men watch an porno site.
Almost all men watch it.
It was announced that watching the porno was proportional to marriage rate.
The probability not to marry is proportional to the time when men watch the porno.
It is a terrible result.
The reason is terrible, too.
Men could satisfy sexual desire by watching the porno.
Therefore, they say that "it is not necessary to marry".
"A population decline", "Declining birthrate" & "The drop of marriage rate" might cause by the adult site.
However, it is abject.
I think that the adult site should be regulated for the future.
By the porno, the human may be ruined.