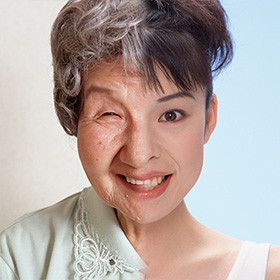 "My make-up is not good recently."
Is there such a trouble?
It is the reason that the parts of the face changes by aging.
Then, what parts should you care?
Eyes
Mouth
Cheeks
Forehead
Chin
The causes are slack and a wrinkle.
It is necessary to be usually careful about drying, ultraviolet rays and fatigue.
And the muscular strength must be improved, too.
When you wash off the makeup, you should do the exercise of face.
You always keep anti-aging in mind, and healthy life is necessary.
Let's do your best!