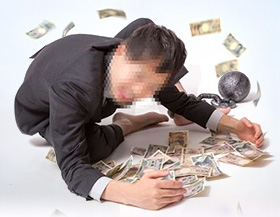 There are the women who wants to get married.
And They have an ideal.
Of course the men have the ideal, too.
Particularly, One of the 70% women's ideals is the yearly income of the man.
How much is the yearly income to demand from a partner?
Less than $30,000 : 1%
$30,000-40,000 : 12%
$40,000-50,000 : 17%
$50,000-70,000 : 23%
$70,000-100,000 : 14%
More than $100,000 : 6%
Men, what do you think?
It seems to hope for an average of $64,000.
There are a few great people who do not matter the partner's yearly income .
Hmm.
The much higher yearly income is good for anyone.
If a man is a woman, the guy says the same thing.
But a woman who seeks the high yearly income is disliked by a man.
A man with the high yearly income does not come to her.
I suggest that you tell nobody even if you have an ideal.