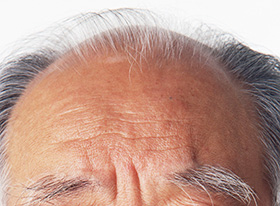 Baldy.
The woman dislikes it.
The man must evade baldy.
It is a problem to deserve if you take first priority above all.
Then, what should you do to take good care of hair?
Stop smoking.
Stop working too much.
Sleep much more.
Avoid the ultraviolet rays.
Stop drinking the alcoholic drinks.
Stop using over 38 degrees hot water.
Stop the high-fat caloric meal.
Stop using the hot dryer.
Stop brushing hard.
You have many things to do..
You understand that it is so bad for hair.
You have to carry it out from today.
Because the hair is an everlasting friend.