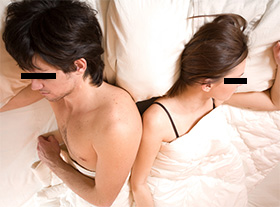 Sexless.
There are many troubled people about that.
It sometimes caused breaking up or divorce.
It is the social problem that we must think about seriously.
Then, how should we take action?
The women's opinion or method.
Change the place.
Make the mood.
Wear the clothes which a man get excited by.
Watch XXX videos with partner.
Talk about this with a partner.
ummm.
It seems it is a work.
It is certain that relationship turn worse if you do not have sex.
However, it is hard to do the work called "sex" after the real work was over.
You may be sick mentally.
But the sexless is a problem for real.
It is a hard problem.
Will there be the solution?