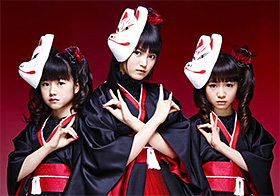 First Album "BABYMETAL" of BABYMETAL marks the first place in U.S. billboard chart "World Albums" dated September 20. 2014.
It established the record to enter the chart at the youngest in history of "The Billboard 200″.
"World Albums" was the chart which made an overseas album sold in the United States, and "BABYMETAL" appeared to the chart for 27 weeks and largely raised the rank from the ninth place last week.