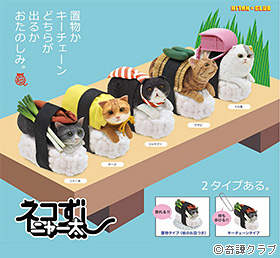 I introduce the funky keychain.
The name is "Cat Sushi".
A cat with round eyes and the sushi, it has surreal prettiness.
There are two kinds of a keychain type and the figurines type which performs the decorations of your room.
There are ten selections.
The price is 400 yen.
How do you think?
Have a fun!