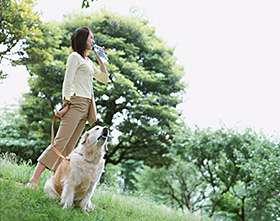 It is a new season.
There will be many people intending to challenge a new thing.
However, there is the person suffering from depression adversely.
I want to advise such a person.
What do you must do not to be depression?
Relieve lack of sleep.
Spend time in nature.
Review the eating habits.
Take vitamins.
Exercise.
I cannot tell that you are not depression even if you try it above.
However, the effort is necessary so that you are not depression.
The life is not fun when you suffer from depression.
Your life has to be pleasant every day.
We make an effort for even slightly better life, and let's make it a habit.