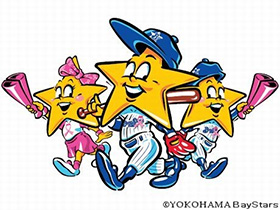 The number of the audience mobilization of the professional baseball of Japan rises year by year.
Yokohama DeNA BayStars increases to 42% in the past 3 years.
The game's results are sluggish with the sixth place (2012), the fifth place (2013), the fifth place (2014) in six teams.
However, the fans continue increasing.
The annual audience mobilization of the Yokohama bay stadium continues increasing with 1,100,000 (2011), 1,160,000 (2012), 1,400,000 (2013), 1,560,000 (2014).
Why is it?
According to baseball team's president,
Winning rate rises. .351 (2012), .472 (2014)
Marketing effect
Data analysis
Holding of various events
Improvement of the satisfaction of the visitor
It is the result by above.
Baseball is entertainment for the people.
However, it is business for the baseball team.
All you need is not that the audience is able to watch a game of baseball.
Planning various events, the team must please the audiences.
In fact, each baseball team carries out various plans and succeeds.
The baseball team like Fighters and Eagles which were a weak team made the effort, called out the audience and won the championship.
Someday, BayStars may win the championship, too.
I hope so.
If it wins the championship, the championship for the first time in how many years will be won.
It is a pleasure for me of the former Yokohama resident.