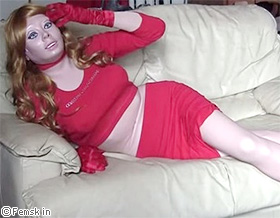 An American man did surprising invention.
It is a product to be a woman for all the men.
The product is "Femskin".
This "Femskin" weighs approximately 5.5 kg, and anyone can transform myself into a woman.
I feel terribly sick, but it makes a big hit in the United States, and 400,000 people use it.
Really?
Scary.
You wear this product, and how about go out with it?