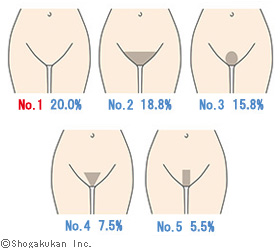 People fixing the form of the pubic hair in both men and women increase.
And there is a favorite form.
The form of the ideal pubic hair is different between men and women.
The questionnaire results "the pubic hair which men want a partner to make".
Unexpected.
The first place is "clean-shaven".
I want to say "Are you sure?".
There is surely a feeling of cleanliness.
However, the one which there is not at all.
It is a favorite problem.