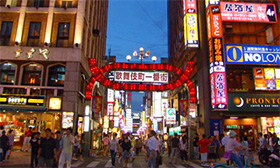 Tokyo Olympic Games will be held in 2020.
Buildings and roads of Tokyo is basically clean.
However, it is only noon.
In the evening, it becomes dirty.
Drunk to change dirty.
You drink it good.
The wonder is drinking fun.
However, it is not acceptable to the act of vomit in drinking too much.
It's painful it can be seen.
But, it's a public place.
Do not dirty. Do not you know about it?
Do you vomit among your own home?
You do not mean that.
Can I really be dirty if outside?
That drink.
Would not know the word moderation.
Students in particular. College student's.
Do not we doing this from a young age.
More beautiful town than dirty town, should have a good feeling you are living.
A beautiful town with everyone,,,,.
By all means, I want you to think.