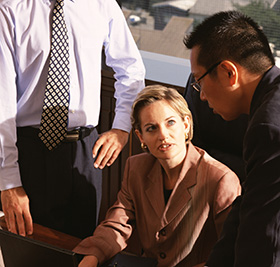 Most of Workers will experience success at work.
Young people who do not want to get ahead seems to be a lot in recent years, but reality can not, such as refusing to rise for salaried workers.
Everyone wants to be the only work of his own.
I can focus on just that person that raise their skills.
But, office workers are not allowed it.
Promotion at work.
That you get ahead at work is a good thing.
However, if I change the way of thinking, it is possible to increase the maximum their skills.
You can be the experience that has never been experienced before.
Worrying about it with the various problems Become a managers will be more.
Once upon a time, a man was also experienced. Made me seriously.
At that time, the word that I met,
"The work of the Manager, be made the things through people"
It was the word.
I was helped in this word.
Subordinates for various, how should I support. Worrying about is gone.
I want you to think deeply in one's own way the meaning of this word.
Myself not to achieve the goal alone.
It is to achieve the goal and ask them helped by a lot of people.
For this purpose,
The first is that change who I am.
Do not attempt to change the people around.
And, it is important to build a relationship of trust.
By doing so,
It got a little success, someday, you'll grab a big success.