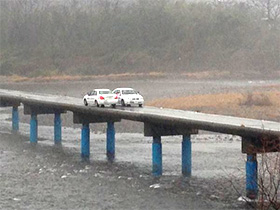 It is surprised.
Anyway, I am surprised.
The person who does not yet have a driver's license is driving.
It is one scene of the driving instruction in japan.
An training car comes and goes at a narrow bridge.
Just one mistake will happen terrible accident.
I wonder how the student feels about this training.
I want to say one word,
Stop it right away!