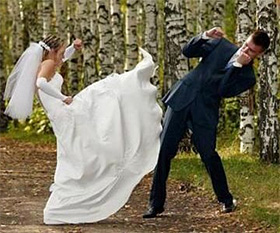 I want the wife to be nice to you if possible.
However, the reality may be different.
Now, you will think how your wife is.
Then, I ask you some questions about your wife.
Does she like cooking?
Is she tidy?
Does she listen to your talk?
Is she positive?
Is she honest personality?
Does she manage the cost of living good very well?
Does she take care of her looking after the birth?
The woman should be treated as a woman.
The woman should behave as a woman.
The man does not change if the woman remain the time when he met her.
I can say the same thing to "Men".
It is important to be careful each other.