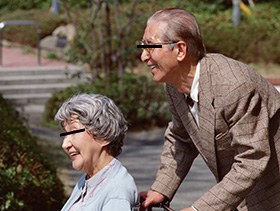 A married life is suddenly over.
You could not imagine that such a day came to you when you got married.
Therefore, I want to ask.
What is the secret to continue a married life for a long time?
You should ask women.
However, whom should I ask?
I asked the patient women who continued a married life more than 25 years.
You should marry with second loving man.
You choose the man of the face which you like even if he get older.
You choose the man which you feel fun even if you have any simple meals.
A hobby is the same.
The preference of the meal is the same.
Hmm,,,.
Very difficult.
Do you think that such a man comes to love you?
The point of the secret is better "a hateful thing is the same" than "a favorite thing is the same".
This is the secret that I think of.
It was not necessary to ask an expert wife at the beginning,
,,,I guess so.