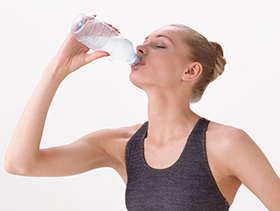 Even if it is a man or woman, you look back without thinking when you look at the beautiful person .
It is because anyone likes beautiful people.
The beautiful person is liked unconditionally.
Is it not enviable?
Yes.
Enviable.
However, do you do nothing just to be enviable?
Do you not want to approach an even slightly beautiful person?
Let's approach it.
You will become a beautiful person, too.
But what will look beautiful?
A face seen from the side is beautiful.
The chest is beautiful.
A thin leg is beautiful.
A posture is beautiful.
A body to look at from behind is beautiful.
There will be many people giving it up.
However, it is not necessary to give it up.
A point is "to get thinner".
Imagine yourself thinner.
It will be a person with five of the above.
And it is to have "self-confidence".
Self-confidence makes a beautiful posture.
You will become a person looking back unintentionally immediately, too.
Let's start right now.