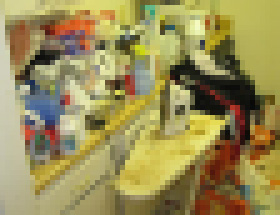 Assertion of male.
"The woman is graceful, beautifully, and womanfully."
It is a delusion.
The real woman is acting like the man at the place that the man does not look at.
I was astonished when I witnessed it.
The woman is a common human being.
The woman is not human beings of the delusions that the man think of.
What kind of woman is really over?
She comes to the company with no make-up.
Her talking is messy.
She says a dirty joke.
She laughs in a loud voice.
She has much unwanted hair.
Her Hair is shaggy like just wake up.
She does not dye gray hair.
She goes out in a house coat.
There are many.
I have met such a woman.
What has changed her?
There is no help for it even if I think.
Just leave her alone.