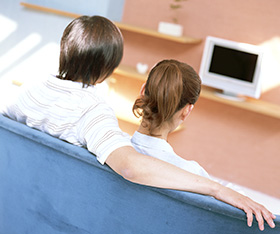 When the couple spends many years, they have good memories.
But, how about now?
There are not many good memories recently.
Though you loved each other so much when you are young, you will think why not.
If you got married so long time, you feel a partner to be like air.
Is it fine?
Is it happy?
What kind of the couple is in crisis?
It is not a laughing matter.
You do not talk about the thought to avoid a quarrel.
You do not go out together.
You think about alone life recently.
You think a partner to be a troublesome person.
You are not interested in the talk of the partner.
Have you not thought about such a thing?
Considerably, the crisis comes to you very soon.
It is important to talk. Actually, you need a lot of talk.
You are gonna lose interest in a partner when you do not talk.
You should sometimes be dating after a long absence.
How about it?