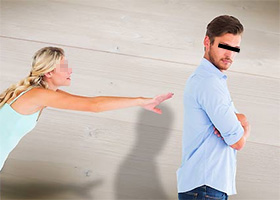 "I want to get married."
There are a lot of women thinking the marriage.
But they say also "I do not want to get married."
Why is it?
A man seems to have problems.
The cause is this.
A man chase a too big dream.
A man does not make actions only with big mouth.
A mania for cleanliness.
Extreme nervous temperament.
A man looks down on a woman.
Stink, Stink, Stink.
"I cannot marry such a man."
It is the true intention of the woman.
It will be natural.
However, I can say the same thing to a woman.
The man does not want to marry the woman such as the above.
A man and woman are facing with the same problem.
Good luck for finding a nice partner.