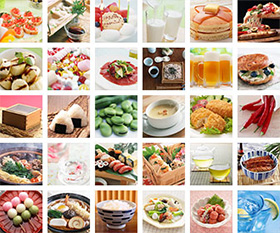 "I want to keep youth."
It is the wish of all people.
However, you get old practically.
You want to do something.
It is necessary to do something.
You need "Antioxidative potency" to realize it.
What is this?
It takes away "Active oxygen" from a body.
This active oxygen causes the aging.
What are foods having high antioxidative potency?
Carrot
Pumpkin
Spinach
Tomato
as vegetables.
And,
as meat.
Green tea
Soybean
Chocolate
Curry
It is the foods which is easy to take in routinely.
Besides, there are a lot.
You search a word "Antioxidative potency" to keep youth, and let's get necessary foods.
Make an action right now.