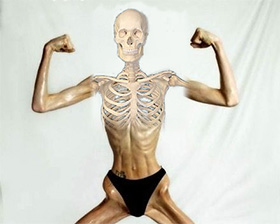 Dear people who are on a diet.
It is warning.
The person with below should stop it right now.
To feel sluggish.
Depression.
Much hair loss.
Many pimples.
Bad breath.
Is everything O.K.?
Nutrition is insufficient.
Particularly, iron, potassium, zinc, vitamins are not enough.
You will get disease if you continue to diet.
Please stop it right now.