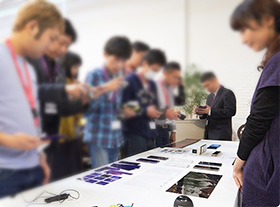 Mystery, or Fraud?
Xperia Ambassador Salon(@Xperia_Salon) at Twitter, occurred things.
This account got the 20,000 followers in only tweets twice, however it was reduced up to 800 followers in just one day.
On the internet, it is suspicion of "purchase followers" or that collected followers artificially.
For this suspicion,
"We absolutely do not do, such as followers of purchase in money."
@Xperia_Salon announced this comment.
Can you not get followers with money?
Do you wish to focus attention to do that?
You shuold raise it steadily!
If illegal, You just lose the trust.
Man is Xperia fan.
Pathetic.