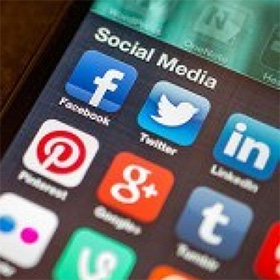 Research team of the University of Innsbruck in Austria, has studied the impact on mental health by the SNS.
As a result, it tends to heavy user using the SNS to feel a sense of depression, self-esteem is low has been found.
According to the research team, it is noted that "people who felt mood is not good in the use of Facebook is saying that there was no meaningful time spent on Facebook".
What is it the SNS for?
It is "Connection with people."
I think this is the cause why the people use the SNS.
Using by Friends, colleagues, family, we have to register a new account.
This is like a duty in modern society. It is not enforceable, but it is the duty forced almost.
If you do not, connection with people may be gone.
Excessive use is the hell for you.
Your breaktime also eliminated. Of course, there is no individual time.
Also, reading so many posts will become like a job.
I had expected to be a situation like this.
So, I have the SNS account, but I do not have used.
I said my friends not to use it.
Because that is a way to protect yourself.
In the modern society,
You have to think about protecting yourself from all SNS problems.
Finally, do you keep using the SNS, or not ?