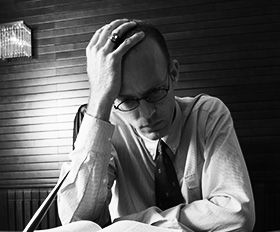 The person who had said the true intention that nobody could criticize appeared.
To the co-worker who became depressed,
"Leave the company quickly if you become depressed"
he said.
And "the applause of all members silence" came up.
This is the fact of the Japanese worker.
A serious labor shortage continues in current Japan.
It is the labor shortage, but the students cannot find a job.
Labor shortage = cannot find a job
???
I feel something incongruity.
May you find a job if understaffed?
However, actually, you cannot do it.
The students want to find a job as a regular staff.
And they want to find a job in the major company.
They reject it even if they could find a job in the medium and small-sized company, and they will find a job in the major company next year.
The big reason of this fact,
Inflation is greatly related.
Product's prices keep riseing.
If a salary does not change, it becomes the real wage drop.
Therefore They change the job to the company of a better wage.
The company demands adaptable fighting potential.
To the student who is not adaptable fighting potential, there is no workplace in fact.
There are many working places.
The preparations that the company gives works are perfect.
But They cannot live because real wages are low.
Not contracted employee, it must be a regular staff.
The company does not demand a regular staff.
It wants Labor force.
Neither a white-collar nor the blue-collar can find a job.
There are many offers, but the people cannot find a job.
Finally, I hope for improvement of the infrastructure.
Answer me, Bank of Japan.