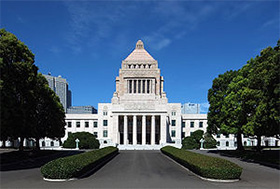 Slip of the tongue of politicians is not that it has recently started. I know such a thing. There was a slip of the tongue of many before the man is born. What is this politicians can do for the people of Japan, what you can change, how we can negotiate with the politicians of the world. And have forgotten and be chosen by the people. Politicians some are convinced "Politicians great" he said. It will be nothing to do, such as expectations of the people at the moment when I was elected.
That politicians "who married early or not it" and this is said, women stood up absolutely, we have to mention. As it is the real intention of them.
Gaffe collection of Japanese politicians
Failure to keep a promise is not a big deal
Japanese archipelago is not a property of only Japanese
I hated as AIDS
The bombing can not be helped
The poor good to eat wheat
It is no exaggeration to say parents of neat and inferior to animal
You should make a strict penalties. Parents of boy who committed a crime should do to neck out
Women machine to breed
Human social common sense is missing quite frankly often
To talk of Yasukuni to say that "tough, tough" and it's only two power country, South Korea and China, in 191 countriesthe
Only working hours for sale is a factory worker
Japan is the kingdom of God of emperor worship
It committing the future of this country in such a politician is the very unusual behavior.