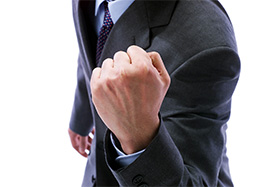 What is excellence?
I think people want to be in an excellent new business development salesman.
However, those people can not be in many cases.
Why?
By the three conditions, an excellent new development salesman can be successful new business development.
Simple things. Three things.
That is,
The bright always.
Not listen to people.
Not read the atmosphere.
Three.
Really?
There is only objection.
However, when you think about it carefully, the sales positions responsible for new business development is a pretty hard job.
This is because it is affecting the work of the future fate of the company.
Understand. There is no choice.
But,
Let us consider one by one.
The first one
I think this is always necessary to workers.
I Can understand.
The second
What about this.
As workers, as an adult, it is not impossible.
If this had been in front of me, and frustrating.
The third
Out of the question.
I do not want to and work with such a person.
I get to change the person in charge. Or, I cut the guy.
Cut. Cut. Cut.
However,
All three components are put together, it's become a man to save the company.
Man is also a sales job.
If you work at the thought of the three, it goes well.
I wonder good in this?